The Faces Of Budd's Gunisao Lake Lodge
Dusty Budd
Dusty was 11 years old when his dad and uncle bought the Lodge in 1987. He grew up spending his summers around camp helping, fishing, and playing when he wasn't busy with baseball. While in college, he spent his summers on Gunisao Lake as a guide. In 2002 Dusty became the face and voice of the business when he began to manage the Lodge and all the aspects of its' operations; including booking guests, marketing, attending sport shows, serving drinks at the bar, and greeting guests as they arrived in camp. Years later in 2013 he transitioned into ownership of the Lodge and continues to devote himself into making each guest's time at Budd's Gunisao Lake Lodge an exceptional experience.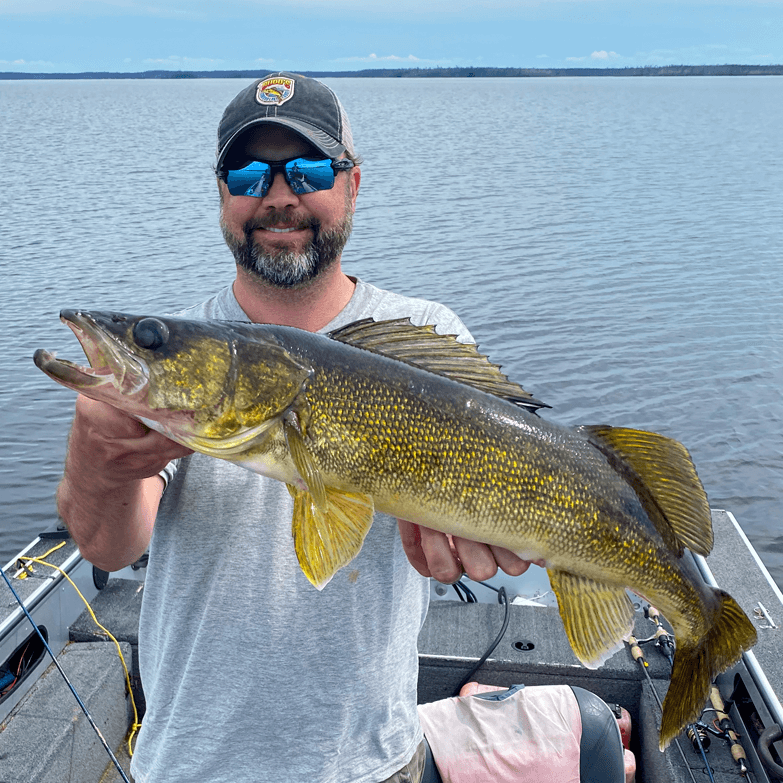 Many of our guides have fished Gunisao Lake for over 20 years. 
Special thanks to our 2023 Guides:
Justin Stapon, Ross Apetagon, Dustin Dixon, Moe Danis-Fischer, Scott Dixon, Darryl Moritz, Carl Lanciaux, Langford York, Kevin Stromberg, Mike Stewart, Craig Stapon, Jesse Lammers, Dwayne Muskego (not pictured), Rick Bateman (not pictured), and Mike Blackmore (not pictured).