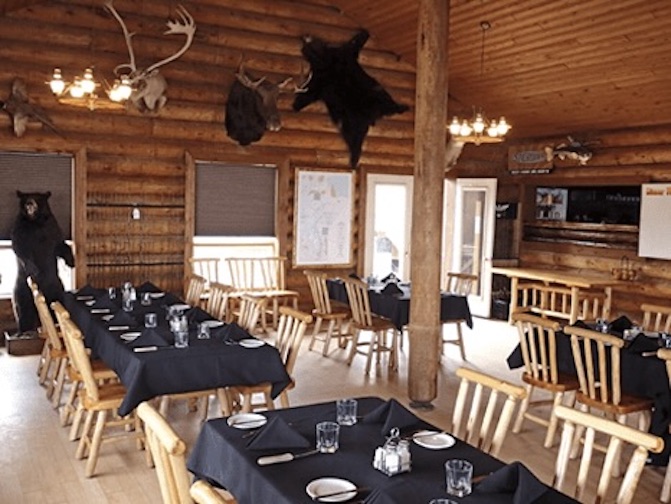 Welcome to the heart of camp.
The spacious Lodge is log built with a 2-story high ceiling, roaring fireplace, wood stove, comfortable couches and chairs, and a million-dollar view of the Lake. In addition to the dining area where you'll enjoy our Five-Star meals, there's a licensed bar, fresh made popcorn, Wi-Fi, satellite TV during the evenings, ice machines, and a fully stocked tackle & souvenir shop.
Outside the Lodge is a large deck overlooking the Lake, horseshoe pits, reclining chairs and a fire pit to keep you warm while you wait for the Northern Lights.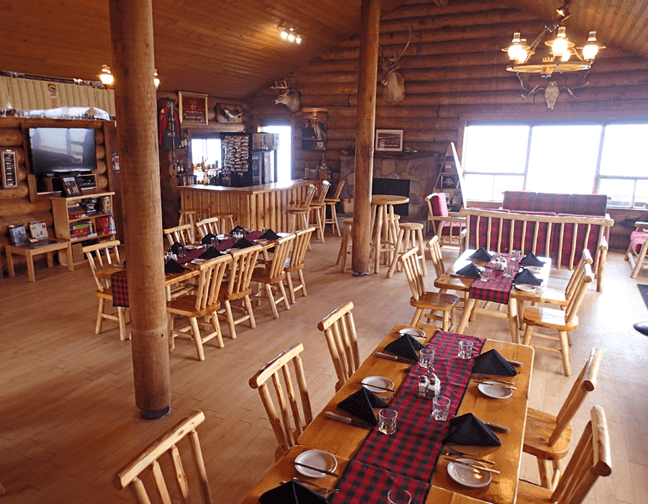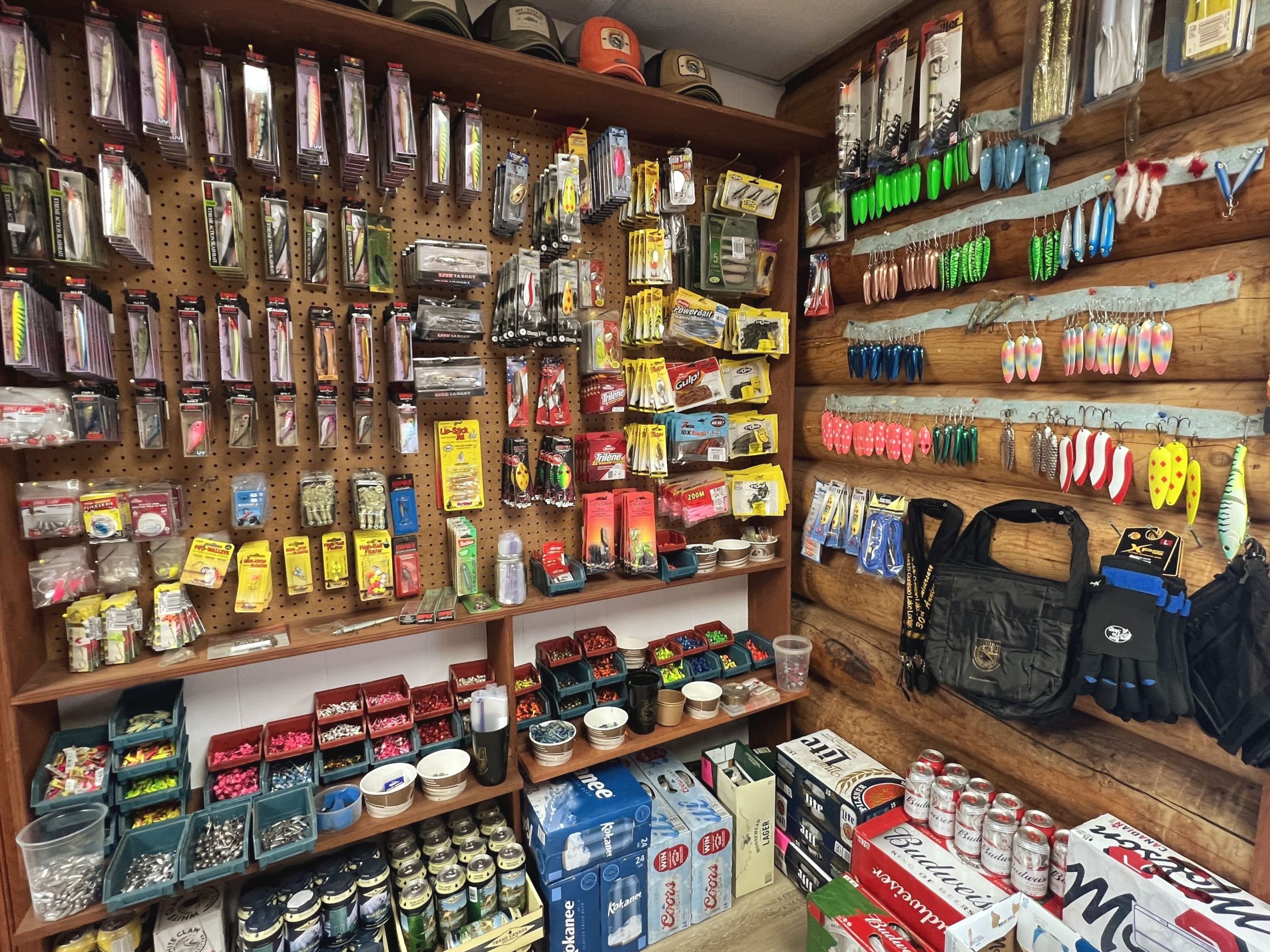 We have what you need.
At the store we carry a complete line of fishing tackle & equipment, rental rods & reels, and:
◉  Candy bars, bottled water, canned beer and soda pop, and other snacks.
◉  Budd's souvenirs; clothing, hats, mugs, shot glasses, playing cards and more.
◉  Miscellaneous items such as toiletries, sunglasses, sunscreen, bug spray, medicine and more.
Budd's Bait Shack is also equipped with frozen minnows. Leeches and night crawlers can be brought in upon request (depending on availability).