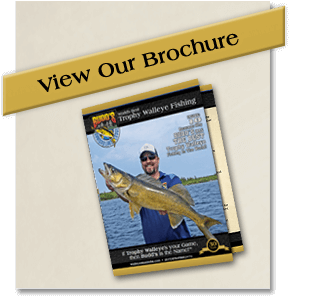 Each trip includes a full day of fishing
on the first day, plus:
500-mile round-trip chartered flight from Winnipeg to Gunisao Lake.
One experienced guide for every two guests for the entire stay.
Large 18-foot Alaskan Lund Boats with 40hp Yamaha 4-stroke motors,
depth finders, flat-bottom floors, padded swivel pedestal seats, and life vests.
Delicious gourmet meals made with freshly flown-in ingredients.
Daily Shore Lunch prepared by your guide.
Deluxe private accommodations and daily housekeeping services.
Free fishing license.
Free frozen minnows.
* * As an industry leader in conservation, Budd's Gunisao Lake Lodge does not allow our guests to take fish home. However, you will be able to enjoy plenty of fish at our famous shore lunches. You can find more info here.